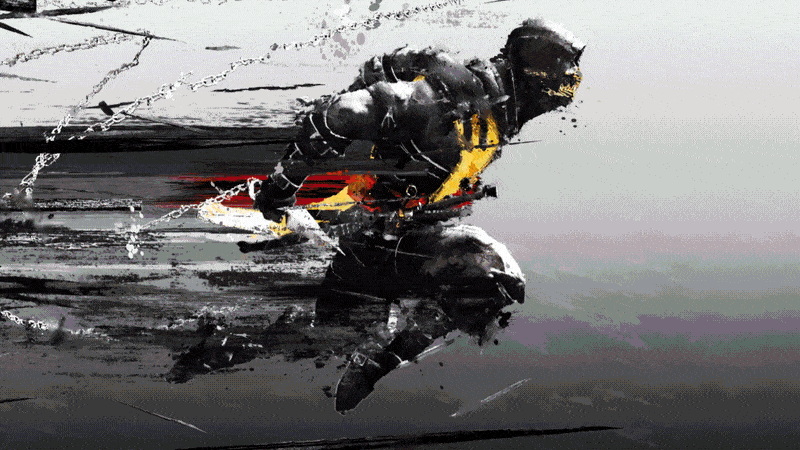 Congratulations on your new independent outlet! So cool to see you do an epic phoenix manoeuvre so quickly.

I am a directing & animation ninja-mech-wizard based in New Zealand, working internationally.

I have been a sub of The Escapist for the last few years, and a big fan of your content and amazing team.

It's always my goal to hunt down cool people to work with, so this felt like the perfect time to reach out. As well as having worked in traditional mediums like Film & TV, since 2016 I have been working with Youtube Creators to create the highest quality Youtube intros and branding possible. 

I realise you already have the amazing skills of Javed in the mix nailing your branding [wow that was fast!] but if you ever need some different flavours for any special events or content I would love to be considered.

Video games have always been an important medium for me, and you will see that in my work. Below is a collection of my favourite pieces I've curated together for you. Specifically featuring epic works for creators & video game inspired pieces.
Sonic The Hedgehog 2 Film - Chaos Emeralds Backstory
I directed this epic backstory sequence for the Sonic 2 Film. One of my favourite adventures so far.
Youtube Intros
For the last 8 years I have worked with creators who have audiences from 1 to 10+ million subs to push the boundaries of a intro's quality. It's alway my goal to inject as much of the creator's character, references and interests into every detail.
3D Low Poly Gaming Style - runJDrun:
2D Pixel Art Gaming Style - BanderitaX:
Video Game Short Films
I have created short-form pieces for both Street Fighter & Mortal Kombat which have received direct praise from the IPs/creators themselves and amazing reception from their communities.
Pixel Art & Chiptunes
I love developing video-game inspired visual treatments combined with my music production. My current favourite treatment is my own style of pixel art which injects retro aesthetics with over the top cinematic feels. 
Below is my Mando fan piece, followed by my Chiptune Mixtape featuring all my Pixel Art work to date.
Thank You
If you have made this far, massive thanks for taking the time to checkout my work. Any thoughts, queries, or to organise a catchup call I'd love to hear from you at
yo@jeremymansford.com
​​​​​​​