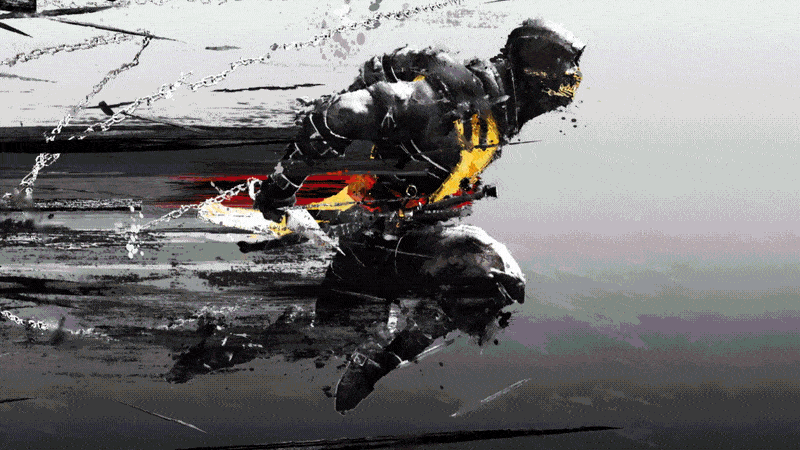 Here's a collection of my favourite works I've curated together for you. Specifically featuring epic works in the realms of anime, video games, content creation and music production.

When in the arena of film & animation, I pack the power of the pistol shrimp, the reactions of a peregrine falcon, and the versatility of a cybernetic octopus.
Sonic The Hedgehog 2 Film - Chaos Emeralds Backstory
I directed this epic backstory sequence for the Sonic 2 Film.
Youtube Intros
For the last 8 years I have worked with creators who have audiences from 1 to 10+ million subs to push the boundaries of a intro's quality. It's alway my goal to inject as much of the creator's character, references and interests into every detail.
3D Low Poly Gaming Style - runJDrun:
2D Pixel Art Gaming Style - BanderitaX:
Video Game Short Films
I have created short-form pieces for both Street Fighter & Mortal Kombat which have received direct praise from the IPs/creators themselves and amazing reception from their communities.
Pixel Art & Chiptunes
I love developing video-game inspired visual treatments. My current favourite is my own style of pixel art which injects retro aesthetics with over the top cinematic feels. Below is my Mando fan piece, followed by my Chiptune Mixtape featuring all my Pixel Art work to date.
Scalable Production Action
Depending on the needs of the project, I can either work in a more of an independent realm of myself and a small team, or enlist the the powerful support and resources of my representation  
unlisted.tv
. A complete world class crew ready to take on projects from commercial to film levels of production.
Thank You
If you have made this far, massive thanks for taking the time to checkout my work. Any thoughts, queries, or to organise a catchup call I'd love to hear from you at
yo@jeremymansford.com
​​​​​​​