UPDATE: I won the competition - woohoo!
This is the Director's Tweaked version of my winning entry for Maxon's first WINC4D Cinema 4D Competition. I executed my original entry in about 24 hours straight [!] so there was a few things I wanted to tidy up which are now completed.
• This was my first hands-on adventure creating a finished animation with Cinema4D software. 
• All design and animation was created in After Effects & Cinema 4D Lite with Cineware.
• My boxer model was purchased from Turbo Squid for $1
http://www.turbosquid.com/3d-models/maya-simple-human/736361
• All C4D character movement & posing created with deformers and parenting only.
• No 3rd party plugins used.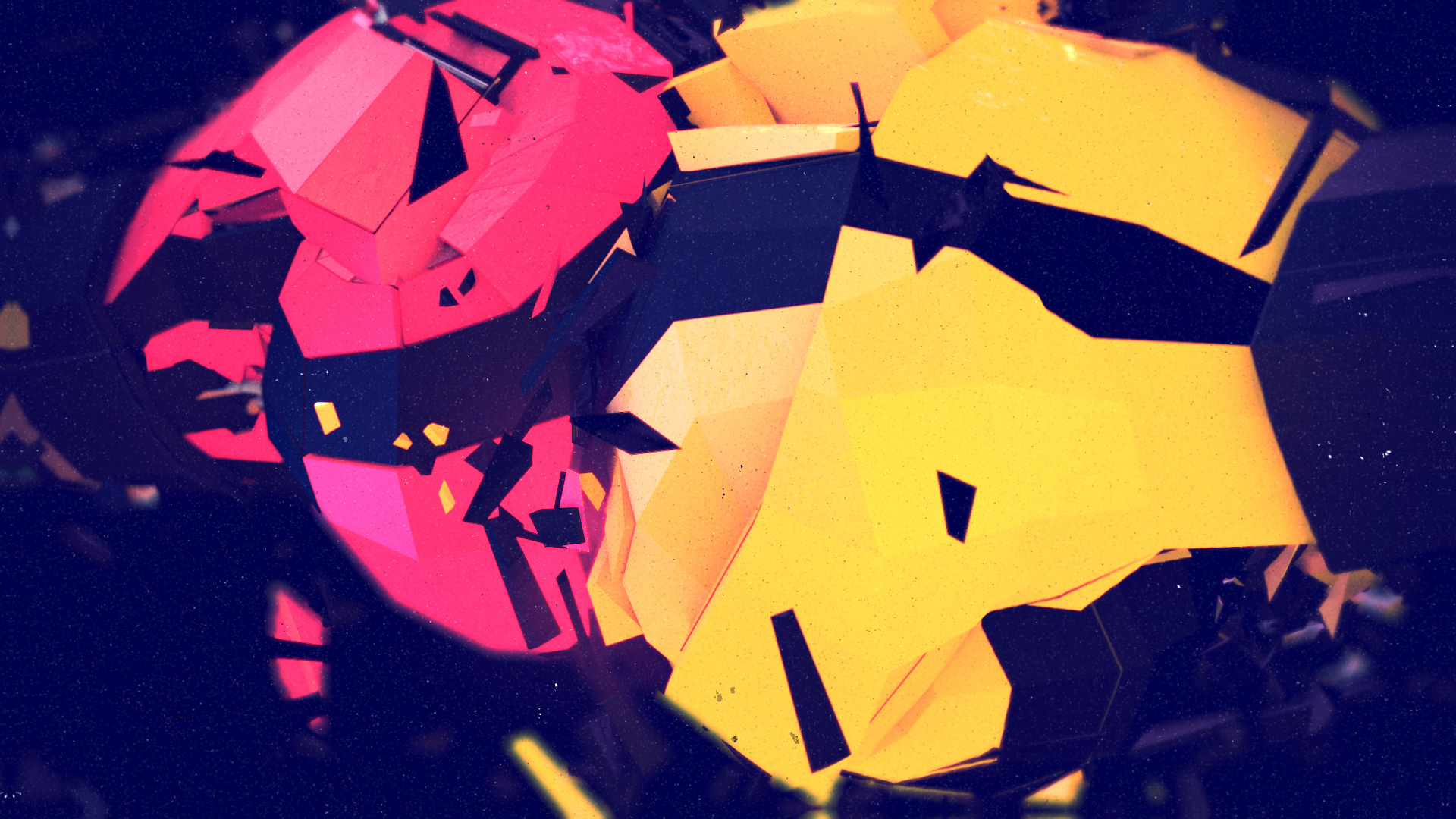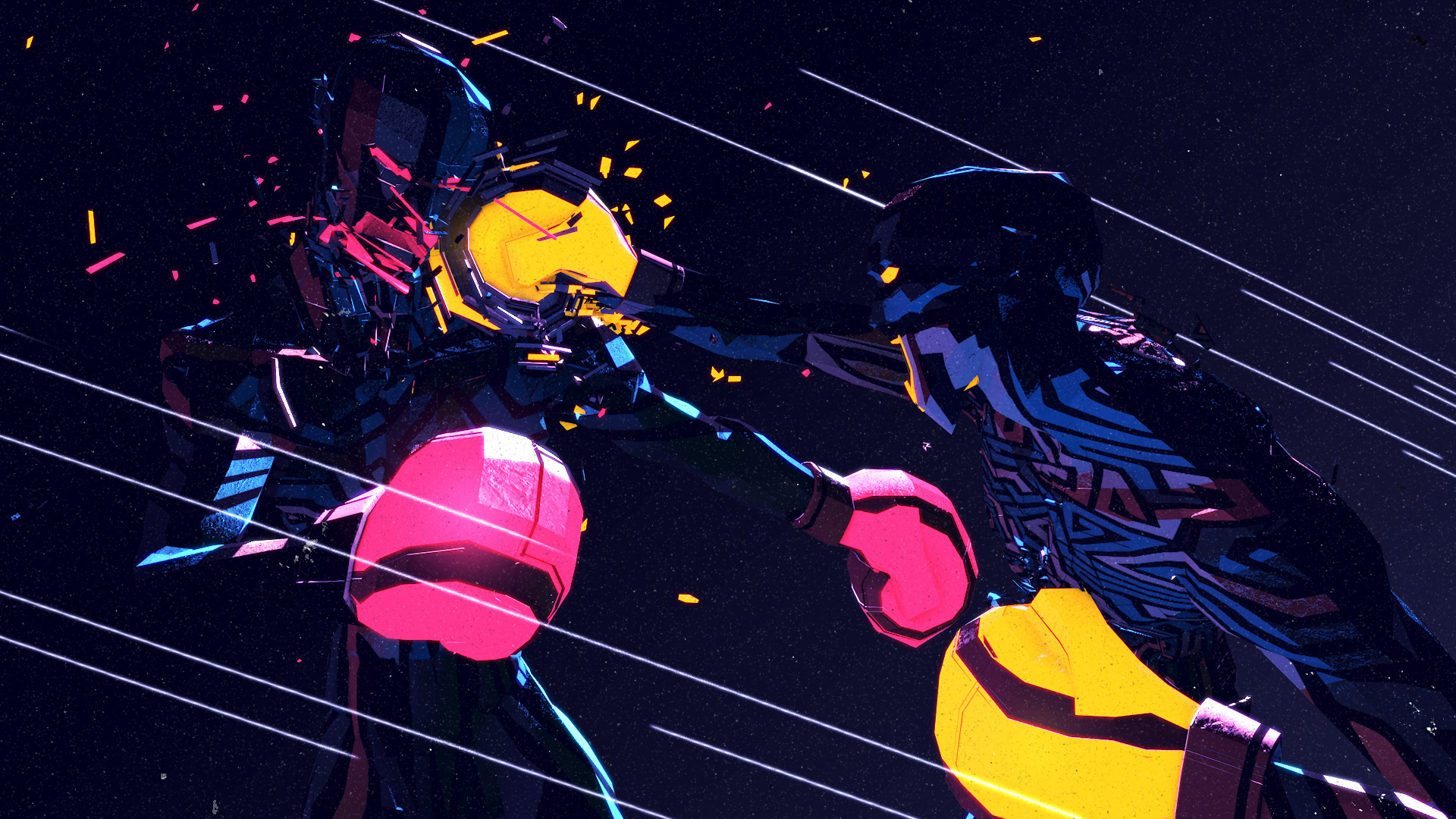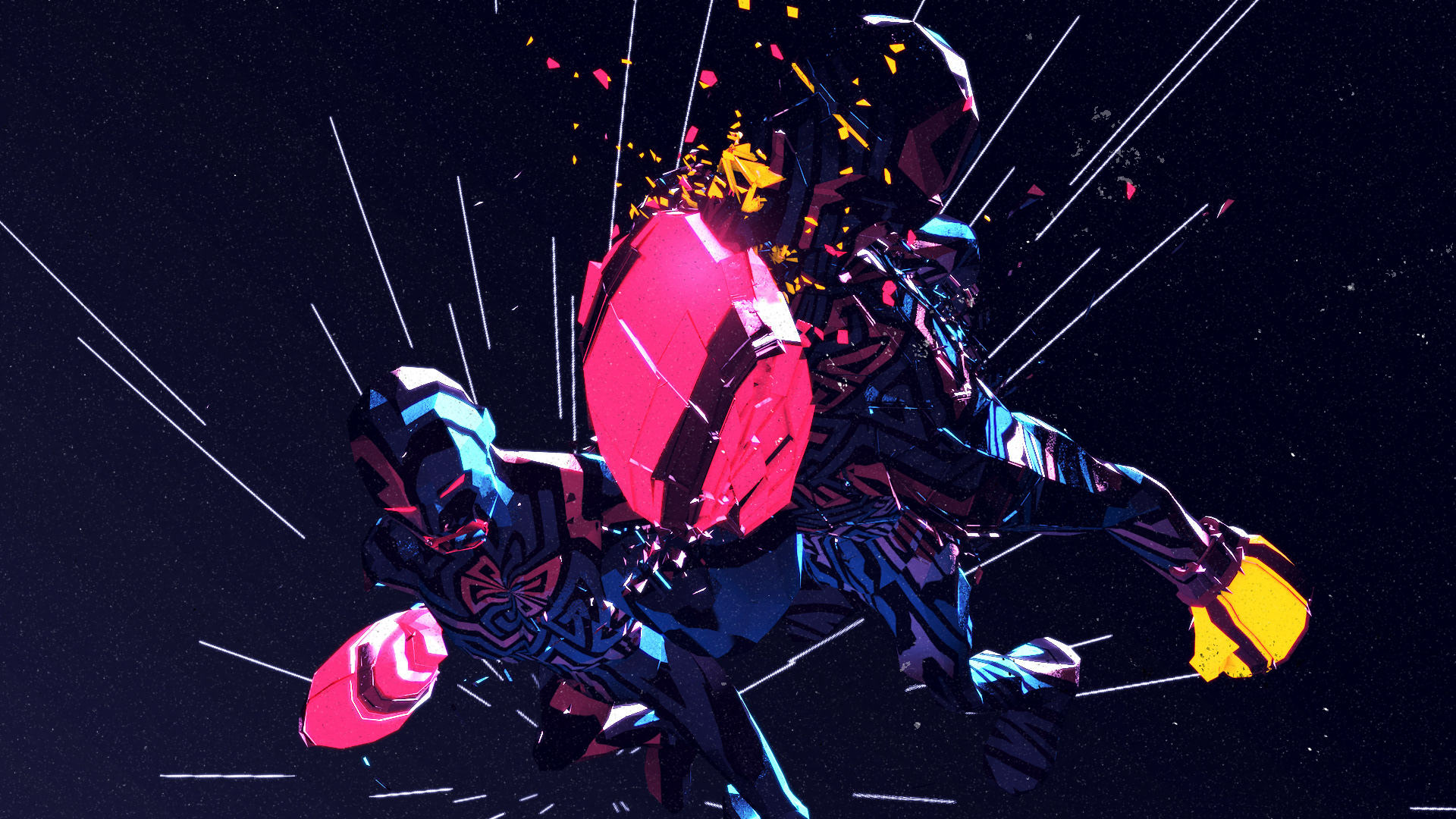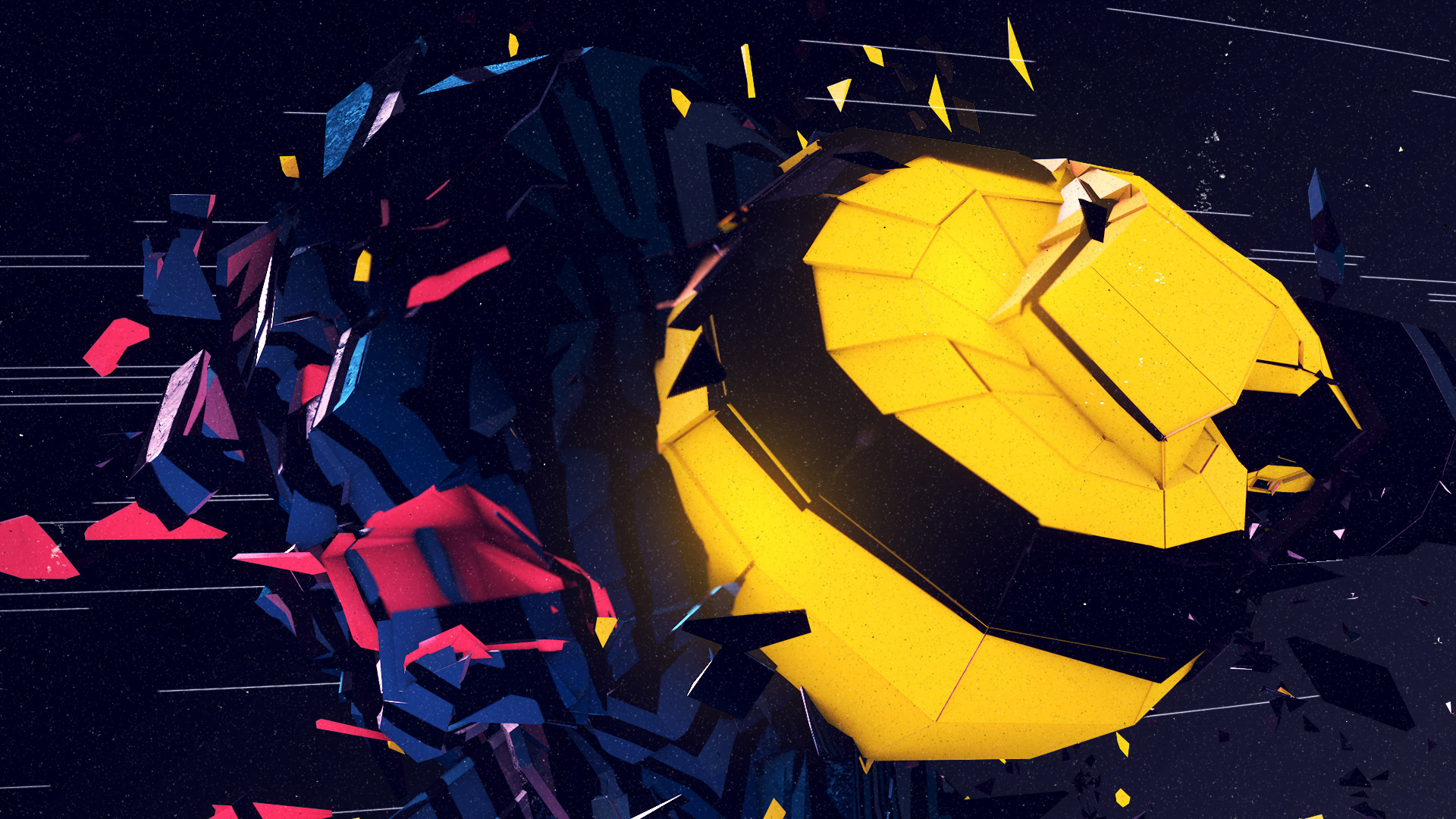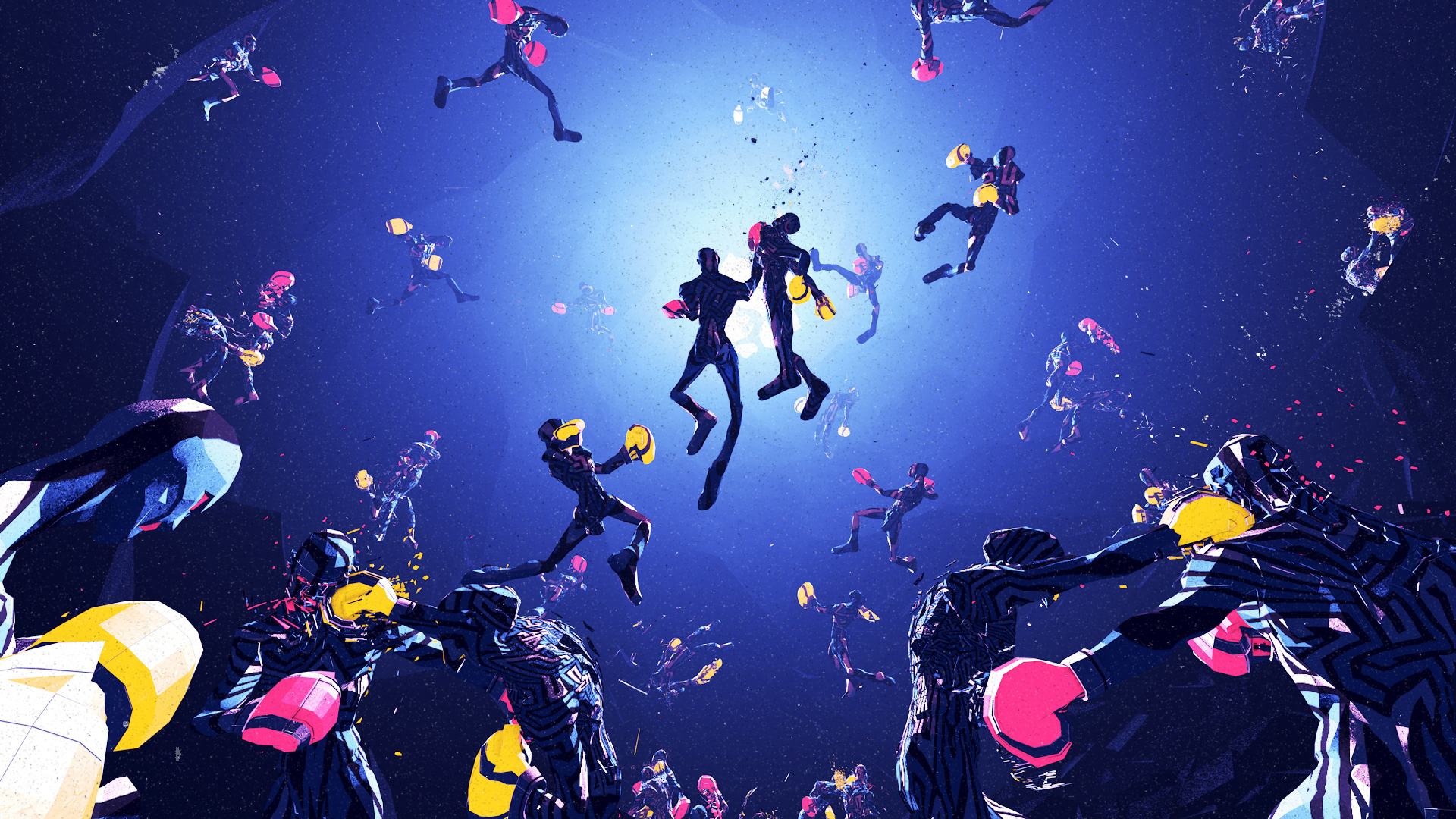 Project Breakdown For Orginal Entry
Not gona lie - 3D programs have always scared me. I had been looking for an excuse to test the powers of Cineware and C4D Lite, so WINC4D was the perfect oppotunity. In the past I have tried simple C4D Lite things for stills and style frame work, but now it was time to get dirty with some proper 3D in animation.

Being that 3D is so vast and a lot to learn, I crafted up an idea which focused on a few key areas I wanted to learn:

• Lighting
• Texturing
• Explosion FX [Why not!]

Also, coming from a After Effects background I wanted my idea to be a true fusion of 3D & 2D animation, rather than just a Cinema 4D animation placed in an AE timeline. Simultaneously this angle would also help with some of the restrictions in Lite, such as character animation tools.

In a nutshell I wanted to use my design and storytelling knowledge to create
something cool without getting too technical.
My Idea: Frozen Titans
I found this painting which sparked my idea: creating a void of god-like prize fighters = the ultimate prize fight! It is The Fall of The Titans by Cornelis Cornelisz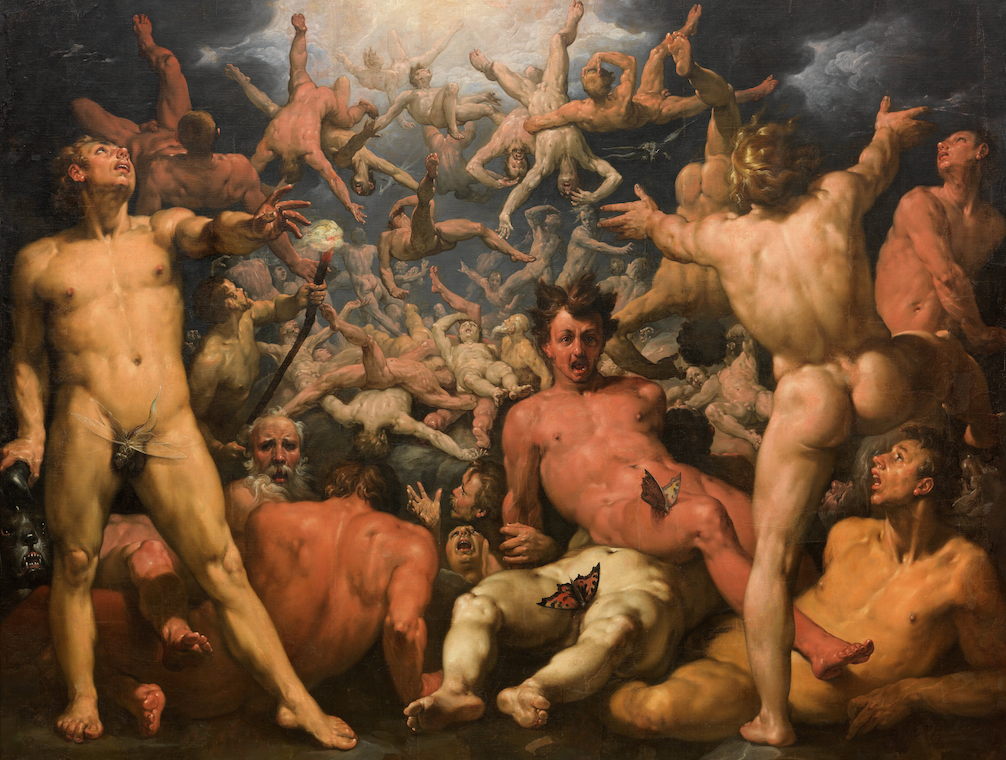 For my prize fighter idea, I wanted to have characters. I was pretty worried about trying to do a full character animation in 3D. Having a frozen moment in time, like a painting, was a cool way of getting around this.
I wanted a cool "titan" character, but again wanted to focus on the idea and story rather than the technical with working out how to model such a thing. I found this cool model for $1 on Turbosquid.
It's low-poly look is one of the reasons I was attracted to it. I thought my titans could have a grand, chisled look to them, almost statue like. So I played with phong tags and made all my objects very geometric.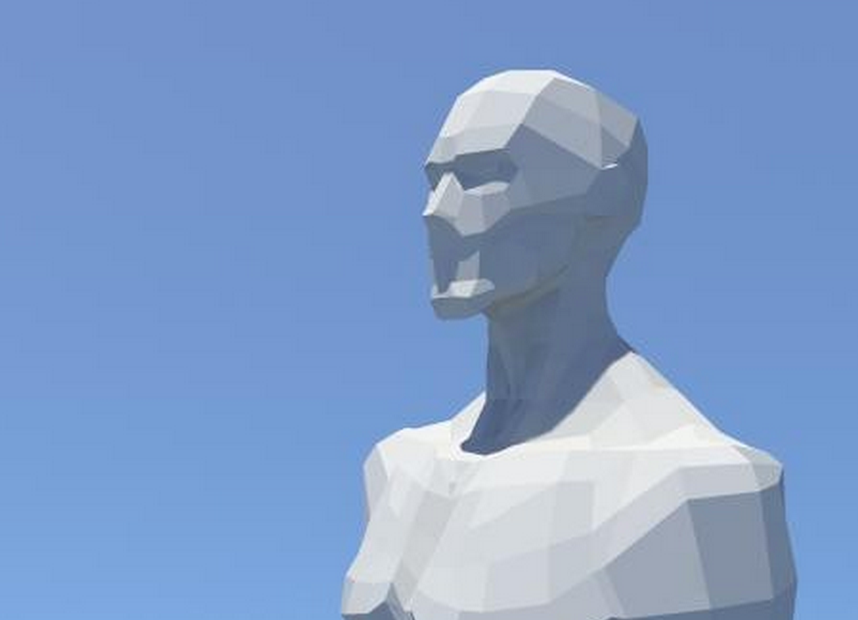 After playing around I realised I could create different poses of the model just using simple parenting techniques and bend deformers. I could also use slightly different poses to create action movements.



Deformer "Rig"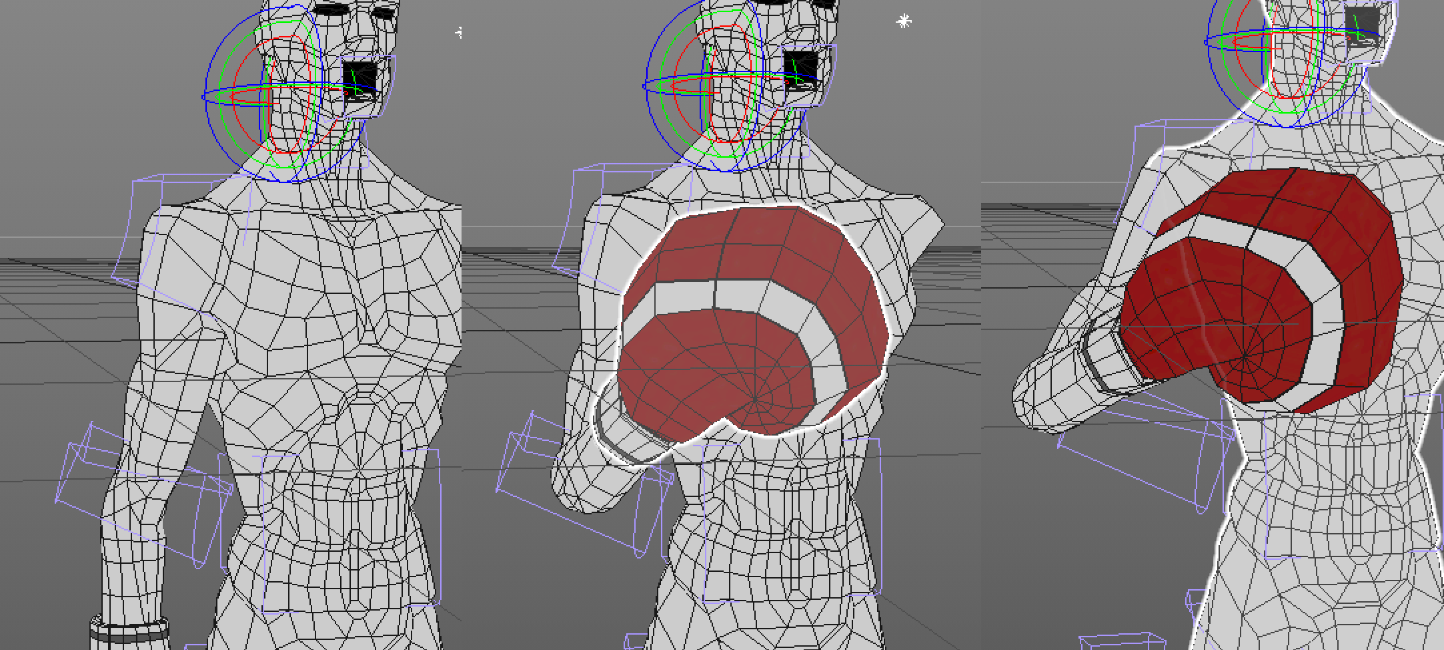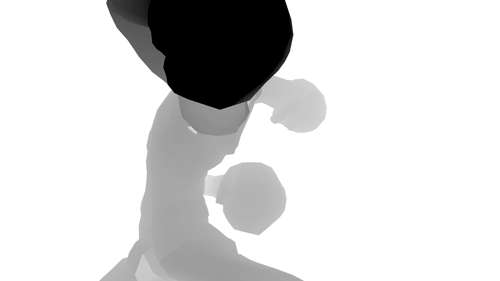 Texturing and lighting are very important, so I spent a lot of time messing around with the different parameters. My love of bright colours and the illumination channel I ended up with this cool fluro/UV-light look.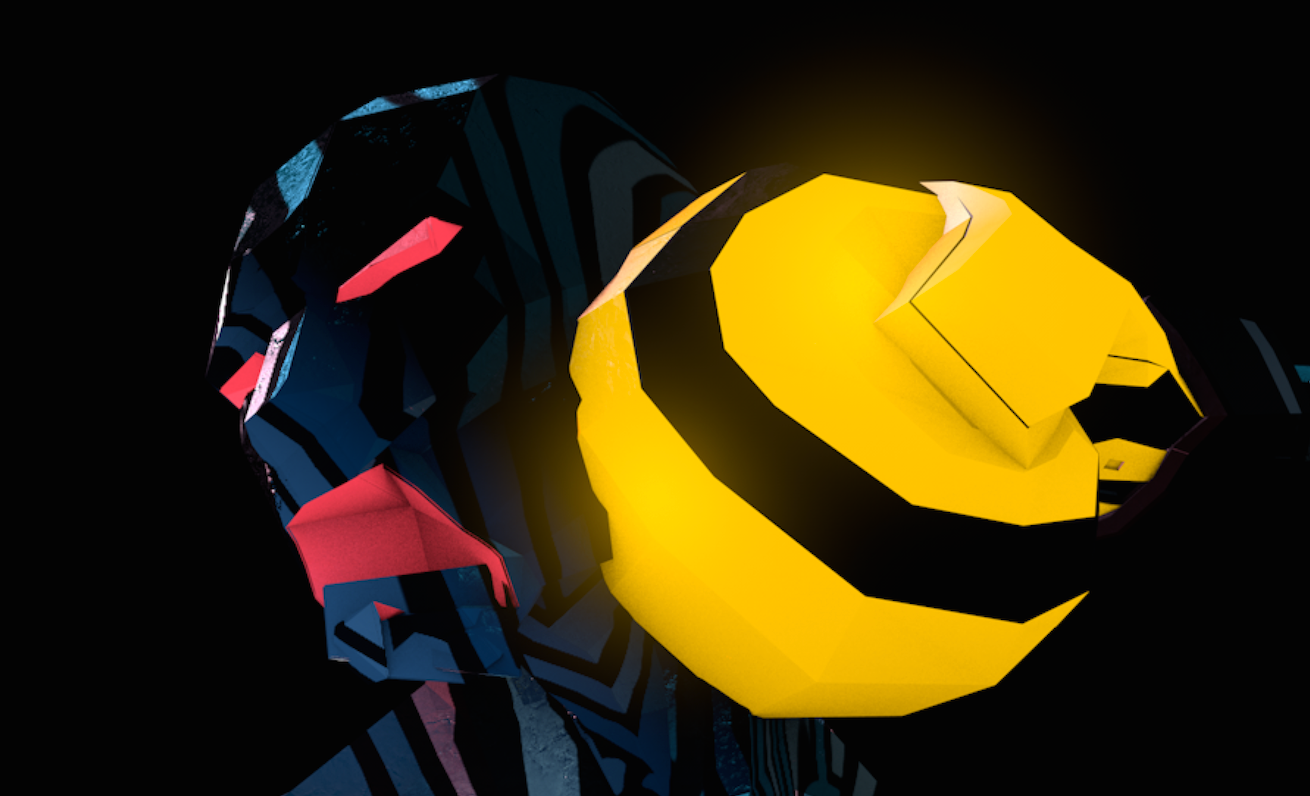 Debris is always good for frozen moments in time, so this is where the Explosion FX came in. I used it to enhance the gestures/movement implied by the poses, and  it also ties in nicely with the big epic godlike vibe of titans. The low-poly look I had been playing with complemented the shattering perfectly.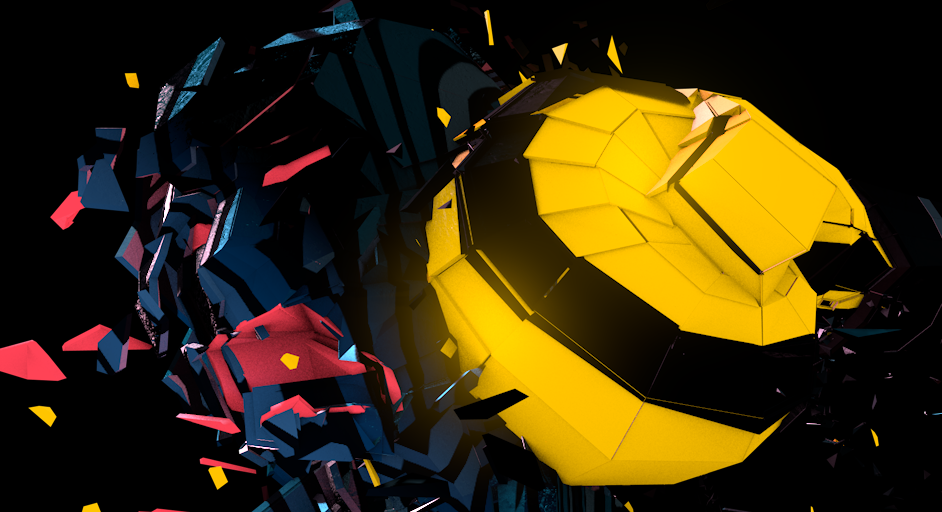 To bring it all to life I used 2D animation techniques in After Effects. I used simple, anime-like techniques which can achieve awesome energy. For the majority of the setups, I had a Cineware layer as the main pass, and then used Cineware depth passes for creating depth of field, and also directly for the silhouetted action sequences.
Layers of Particle World where also added in AE to inject in that awesome sense of action.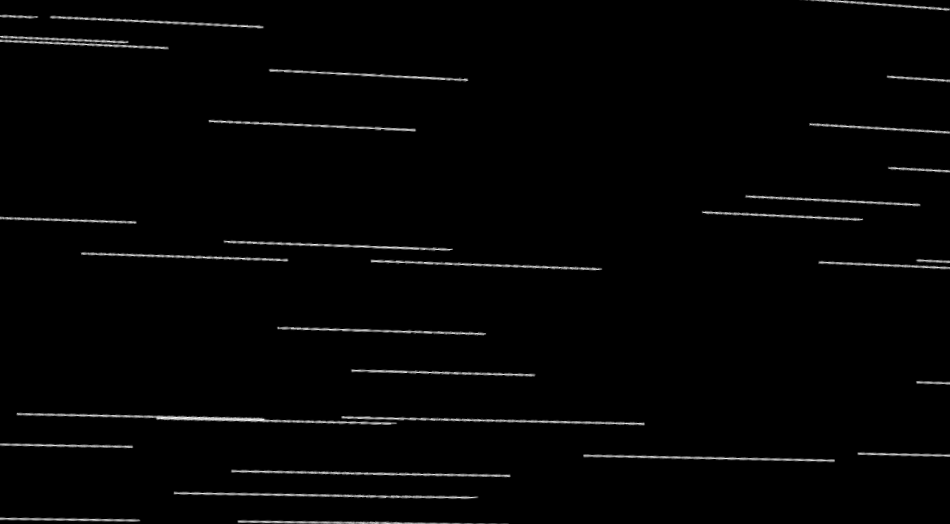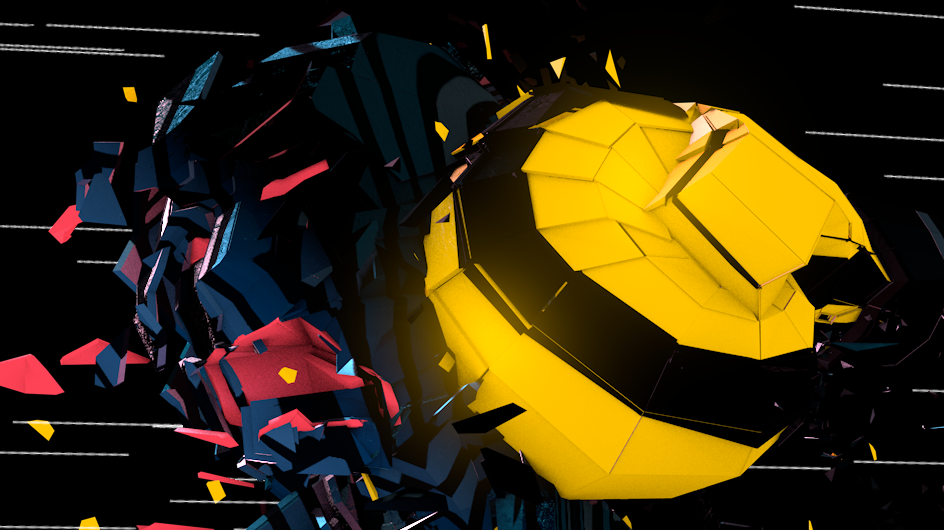 Finally I added grit and grade effects - I didn't want it too clean!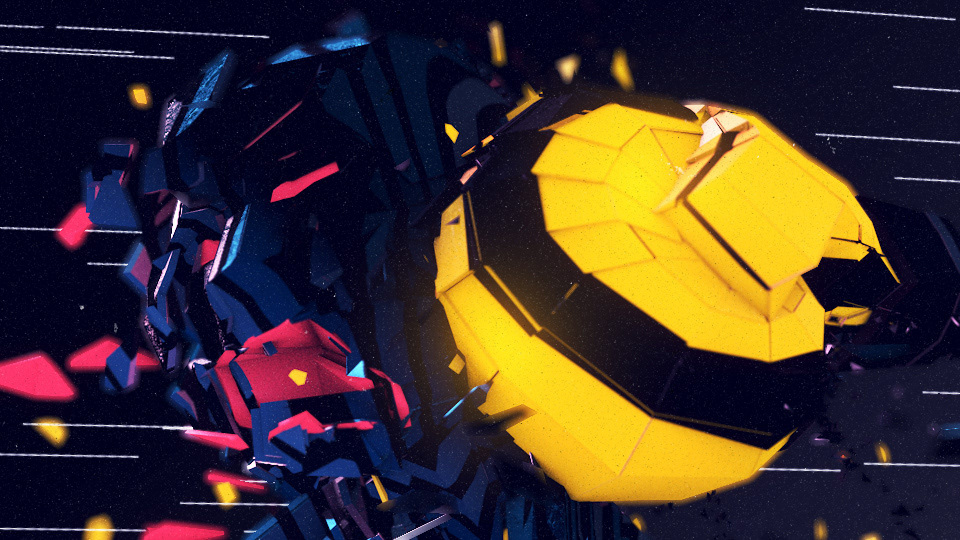 Please get in touch if there any questions or specific things you would like to learn more about. Cheers.